(Last Updated On: April 17, 2018)
Computer: With whom do you spend your best moments? Who is the only friend who accompanies you when you go to see porn? Who do you watch all your best shows with? Who is the only companion of your ridiculous searches on Wikipedia? A friendship like this one, it talks a brothel.
1. Turn it off often
Instead of leaving it on standby during your 3-week vacation in Burma, banana.
Photo source: Giphy
2. Treat the ventilation
Stop letting your computer hang on your lap or on sheets. And install something to control the level of ventilation, like Speed fan. And regularly cleans the ventilation inlets. And, yes, after that I'll stop giving you orders.
3. Never leave it at less than 10% of battery
The battery is damaged when it drops below 10%. So, it is better to connect it. Logic, what.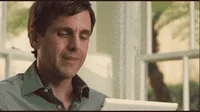 Photo source: Giphy
4. Clean it regularly
The best is to use a bomb of dry air, especially to clean the ventilation system. Otherwise, the keyboard and the screen can also be cleaned, it never hurts.
Read also >> Easiest Way to Clean House Using 12 Natural Tips
5. Kiss her
And talk to him nicely. It's useless to scream at him, even in binary.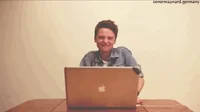 Photo source: Giphy
6. Watch out for the antivirus
Well, you must have an updated antivirus. But there are plenty of antiviruses that are actually malware and install a lot of bullshit on the computer. A priori, if you are under 65, you know, all that.
7. Carry it in a suitable bag
Otherwise, it may be damaged during transport. The best is to opt for a solid case but does not have too much of a computer case, otherwise, it will soon be the preferred target pickpockets and we know they are nasty pickpockets, eh ?
8. Keep it away from waves and magnets
Kindly do not enter the Vortex Nuclear Reactor at the D3 Flagship Command Post with your Dell.
9. Check what you are downloading
In particular, attachments from wealthy shippers located in Africa who are experiencing economic difficulties from which you can extract them.
10. Defragment the hard disk regularly
Yes, it's still done. You know, when you try to erase your lascivious dance the day before, drunk, from your memory, you are doing good to your brain; the computer is the same, it sometimes needs to free memory to look in the mirror.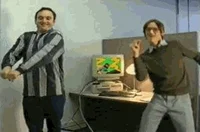 Photo source: Giphy
11. Do not confide it to the drunk guy in the evening
Since the keyboard is the gateway to the processor, the guy stuffed with a beer in his hand could be the gateway to the broken computer.
Read also >> Best DoTERRA Oils That Will Make Your Life Better
12. Do not leave it in the sun
Even if he insists on taking a sunbath, leaving his computer under the window in full sun, it is to take the risk that the overheating permanently damage its circuits.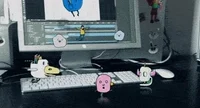 Photo source: Giphy
13. Computer – Use devices
Always to avoid overheating, it is recommended to use an external mouse and keyboard, otherwise, the palms dripping sweat spread on the keyboard which is the door of entry, it was said, the processor, and tutti quanti ad libitum.
14. Do not hesitate to restart it
A computer accumulates a lot of errors that slow it down. By restarting it regularly, one empties his memory of his errors and, in addition, one makes him live an experience of rebirth which must not be disgusted. Photo source: Giphy
15. Do not put anything on your laptop
The screen is fragile and sensitive to shocks. So it is better not to leave books on his computer while he comets, on standby for three weeks, on a soft surface where it overheats.
Nice computer, nice. Good dog, go.
Related Posts: